Site Explorations
Souris River Turtle Petroform/Mound

A photo composite taken in spring looking from lower (western) side towards the east.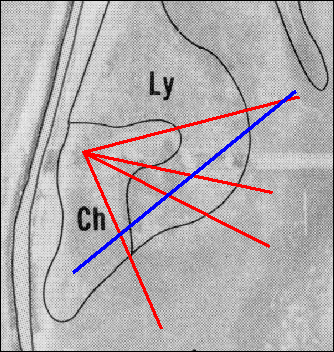 A soil survey photo of this site with overlaid astronomical grid.
Mound is approximately quarter of mile across. Petroform is too small to show up on this aerial photograph.
---
< 19 Hills | Contents | Reserve No. 60 >
---
Copyright © 2002 Moncur Gallery. All Rights Reserved. Republished with permission.
This is document available from: http://turtlemountain.org/exhibits/mythandhistory/sourisriver